Are you a small business owner, looking to increase your online presence? Perhaps you have been online but aren't getting much return from it? Or maybe you are just getting started. Whatever it is, if you are looking to take that next step, to go to the next level, you'll want to read about some of the most effective online marketing strategies for doctors and other healthcare professionals today.
1. Search Engine Optimization
It's probably safe to say that search engine optimization (SEO) is one of the most effective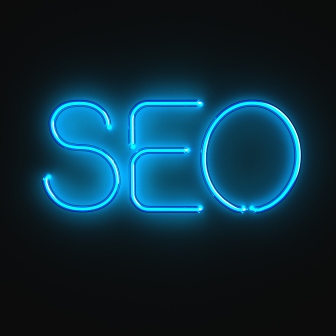 methods of marketing your business online.
Google ranks websites based on the quality and relevancy of a website for a given search term (keyword). Ultimately, you want your website to show up on the first page of Google for a particular keyword.
Let's face it – who really goes to the second page of Google to find a relevant site for their search query? As you can imagine, having your website rank highly on the first page of Google can bring in targeted, relevant traffic to your website, and if your website is designed and optimized properly, that can result in move sales, more revenue, greater market share, more success, etc..
The first step when developing a quality SEO strategy is to perform keyword research in order to find keywords that are relevant to your website. In the past, this was one of the main areas of SEO, but the search engines learned that people could easily manipulate keywords by way of "keyword stuffing." That is why several other factors now have a huge bearing on how your website will rank in Google.
When using SEO as part of your internet marketing campaign, make sure you always provide your readers with quality, relevant content that people will share across the many social media platforms. What is shareable? Get to know your target customers and you'll be able to see what they like to consume and what they are apt to share.
The speed of your website can potentially have an effect on your website rankings. Consider developing a plan to clean up your website design in order to make it load faster. Better yet, consider having a responsive website that automatically adjusts to the device that the website is being accessed on.
Display Images with Content
Displaying images within your content such as a company blog can be a very effective SEO tactic. Not only does content with images become more user-friendly and shareable, but relevant keywords to the images can be inserted into the alt tags. You can even take it a step further and create an infographic.
Backlinking was once an easy way to increase rankings. Google recently cracked down on this practice and quality backlinks from relevant websites are now necessary to your internet marketing campaign. The more quality, relevant links you have pointing to your site, the better. The tricky thing about this though is that what is 'quality, relevant' today, may not be tomorrow, hence the need for constant online marketing to ensure that you are staying up with the latest trends.
2. Content Marketing
Content marketing has been around for ages, however it has recently taken the spotlight as one of the hottest internet marketing strategies lately. Content marketing can include any type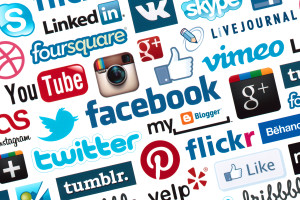 of publication which reflects your brand and your industry. The most common types of content marketing in 2013 are company blogs, podcasts and videos. Every small business wishing to succeed in today's markets should market high-quality content which promotes their brand.
3. Social Media Marketing
Social media is a huge player in internet marketing. Without being active in social media, you're not effectively interacting with your customers. As a business owner, there are so many social media strategies that you can't afford to be missing out on. Here are two social media marketing strategies that are absolutely necessary to your internet marketing campaign:
The Rise of Google+ and the Importance of Google Authorship
Google+ most likely won't outrank Facebook as far as popularity goes anytime soon, but it is definitely gaining market share and the importance of Google+ is skyrocketing. Considering Google+ was started by the mega search engine itself, it makes sense that taking advantage of what Google+ has to offer will benefit your internet marketing efforts.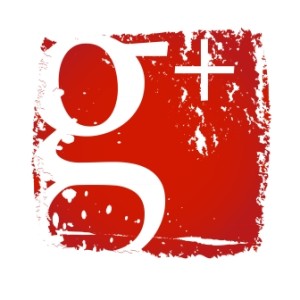 When searching for a term in Google, you most likely noticed that there is quite often a profile picture to the left of the search result. This is known as Google Authorship. The picture is of the author and is linked via their Google+ profile. Associating your website or blog with your Google+ profile can only help you when it comes to click through rates on your website search results.
LinkedIn: You Need to be Involved
B2B is huge. Networking with others in your industry is an effective way to stay in the game. You can witness what others are doing and meet influential people that will help your business succeed by becoming more involved in this power social media platform. Many businesses underestimate the power of LinkedIn. Not only do you simply need to set up a personal LinkedIn profile, but I also recommend setting up a business LinkedIn profile. When setting up this profile, I recommend adding professional graphics like I did on my profile. If you don't have an in house graphics person, contact me and I can help you out. You should learn how to effectively use these tools to your advantage. They are great for pro active reputation management because they typically rank so well for your brand name.
First and foremost, you should have a complete, and descriptive profile. This includes displaying an appropriate profile photo, a professional headline, and important details about your company that targets other businesses and professionals.
Online marketing is becoming more challenging in this day and age, yet it is now more important than ever. Every business is catching onto the urgency of establishing an online presence.
Internet marketing is crucial to your company branding and if you're not engaging in marketing your business online, you're not reaching out to all potential customers and networking opportunities.
Gone are the days of handing out flyers, brochures and business cards. Customers and businesses will be searching for your company and what it has to offer through search engines and social media. Begin working on your internet marketing strategies behind the scenes so that your business can be front and center of your industry!